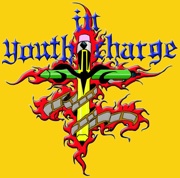 Youth Media Force (YMF) is a youth program of Asian Media Access. The program focuses on and works with mostly teens and young adults of Asian heritage that reside in North Minneapolis and also throughout Minnesota.
YMF teaches youth in using media and media arts, and puts them in charge of video production, photography, image processing, music production, etc., for communication and storytelling. YMF aims to develop youth leadership skills and to help them understand and discover their potentials.
This website, Youth In Charge, is the blog that exhibits the products the youth have produced, including videos, photographs, postcards, poetries, and other media and written materials on different topics and subjects.
No matter how young you are, we encourage and welcome your participation, to critique our works, to write your comments. We hope to create constructive dialogs through the materials that are displayed here.
To contact Asian Media Access: http://www.amamedia.org/
Phone: 612-376-7715
Mailing Address: 2148 Plymouth Avenue North Minneapolis, Minnesota 55411